OVER A CENTURY OF SERVICE – T. FRANK MCCALLS
Click here to view our distributor profile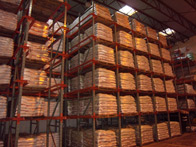 In 1876, a feed store was founded by George McCall at Sixth and Madison Streets in Chester. The company passed on to his son in 1893, who changed the name to his own, T. Frank McCall's.
After thirty years as owner, Thomas sold the business to his sons, George and F. Willard. The two operated the company for many years under the name T. Frank McCall's & Sons.
In 1957, the business was sold to Edmund and Charles Witomski. The two brothers kept the original name of the company, but incorporated, making it as it is known today, T. Frank McCall's, Inc. Edmund passed away in 1974. Charles' daughters, Marcie and Lisa Witomski, have joined their father in carrying on the family business.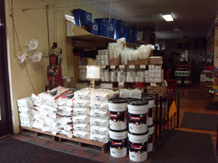 McCall's, a grain and feed store, kept pace with the changing times. At the turn of the century, it became the first distributor for Scott Paper. Over the ensuing years, the company added more janitorial items while decreasing it's share of the grain and feed business. Today, MCCALL's is the leading Janitorial and Building Maintenance Supply firm in the Delaware Valley.
The traditions of Quality and Service that made the first 134 years possible for T. Frank McCall's, Inc., continue today in the 21st century.